Don't Worry Darling
Cape Central students rave over one of the many new movies that have been released in late 2022. "Don't Worry Darling", released September 23, is a movie set in the 1950s in which a couple lives in a utopian experimental society. Jack and Alice, portrayed by Harry Styles and Florence Pugh, are two highly favored celebrities, whether it's for being a pop star or a famous actress. The two are people of interest among CHS students, especially Harry Styles (Jack). 
Out of 20 CHS students, nearly half said that their favorite character was Jack, while the other half was Alice. One student said that they enjoyed the mystery of the movie and described it as a 'quiet horror' with no obvious jump scares but a deeper meaning. Some students also claim that the movie was creepy and/or boring. A similarly enjoyable scene in the movie is the 'plot twist' when Alice's reality is slowly shown after enduring a psychologically draining life.  Although 36% of respondents said that they enjoyed the movie, over 50% said that they did not enjoy the movie. 
Brooke Huggins, a junior at Cape Central, has mixed feelings about "Don't Worry Darling". Huggins states, "The concept of the movie was neat. I loved the idea that Alice was trapped and wasn't necessarily living in the dystopian reality, but it wasn't executed very well." They also share an interest in one of the main characters, Alice, "I liked Alice. Florence Pugh has always been one of my favorite actors because her portrayal of certain behaviors and actions are always so well done, and it was reflected really nicely in the movie." Huggins favorite scene was when Alice's break-away, "My favorite scene was when Alice was driving away from the husbands and escaping. The cinematography was amazing and the feeling of suspense it gave for her character was entertaining. 
Leave a Comment
About the Writer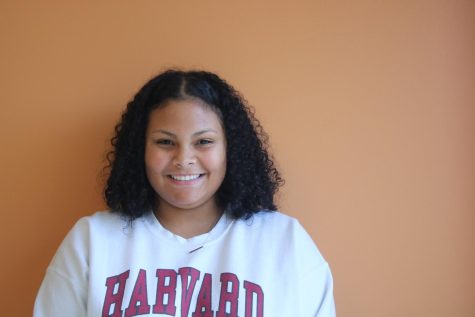 Jayla Adams, Journalist
Jayla is a first-year journalist on The Tiger staff

Favorite Quote: "The books that the world calls immoral are the books that show the world its own shame" -Oscar Wilde

Favorite Food: Pasta

Fun Fact: I don't know my right from my left.