Cape Central's Top Artists
As the new 2022-2023 school year rolls around, Cape Central students are listening to their favorite artists and songs. Many of today's top artists have a popularity that carries into the halls of Cape Central High School. These hit artists include Taylor Swift, Tyler the Creator, Steve Lacy, Harry Styles, Lil Peep, The Weeknd, ICP, and Slipknot. Many students had several genres they favored such as heavy metal, rap, country, kpop, indie, and classical. Some CHS students in particular have a good taste for music.
In order to listen to these artists, Cape Central students use a multitude of music platforms, Spotify taking the first place with over 70% while Apple Music has about 10%. Other platforms CHS students are using are SoundCloud, Youtube, Musi, and some even a mixture of several music streaming platforms. 
Cheyenne Austin is a sophomore at Cape Central high school. Her favorite genre currently is rap, "I like to listen to a lot of songs from Nicki Minaj at school". Austin also says, "While studying I would probably listen to 'Bye Bye Bye' by *NSYNC and 'parents' by YungBlud." A song that reminds Cheyenne of school, her freshman year to be specific, is "I don't like" by Chief Keef. Austin says that her music taste is "very diverse", including other artists such as Cardi B. and Melanie Martinez.
Karma Brooks is also a sophomore at Cape Central high school. One of her all time favorite artists is Eminem.  Brooks says, "I think my music taste is pretty good. It's a lot of things from the 2000s that I like. I don't listen to much rap besides Eminem." However, she also likes Sublime and Lana Del Ray. A song that reminds Brooks of school is "Everybody Wants To Rule The World" by Tears for Fears. One of her favorite genres currently is jazz. Brooks also says she likes calm music while studying, Phil Collins being one of her favorite study-artists. 
Leave a Comment
About the Writer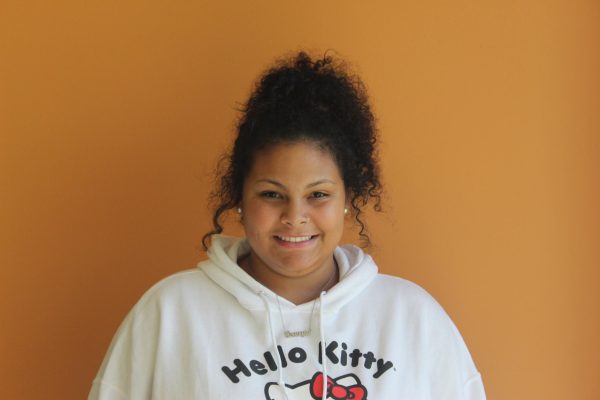 Jayla Adams, Assistant Editor
Jayla is a third-year journalist on The Tiger staff

Favorite Quote: "Even if you are not ready for the day, it cannot always be night" - Donda, Kanye's mom

Favorite Food: Fries

Fun Fact: I actually like country music