Giving Back During the Holidays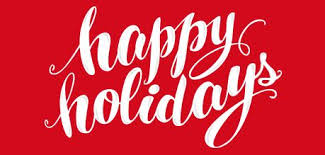 The holiday season is approaching fast and while most of us are blessed to spend it with family and friends others aren't as blessed. The holidays are always a great season to give back to others. Everyone deserves to feel loved on a day they might feel lonely. Here are some things that could help others in need during this holiday season. 
One thing you could do is bake cookies or a casserole and take them to the fire department or police station. Firefighters and policemen give up their holidays with their family and friends to keep us safe. So bringing them cookies or a casserole is the least you can do to show that you appreciate what they do for us. You could also cook meals for anyone who works during the holidays not just firefighters or policemen. Many people work on the holidays, not police and fireman.
Not everyone can afford giving presents to their loved ones on Christmas so buying presents and donating them to a shelter or a non-profit is a good way to give back. This will not only make you feel good but will make someone's day, if they receive a present that they don't think they were going to receive. Also if you want to help a whole family during the holidays, you can adopt a family. Many local organizations and religious groups help families in need by having people adopt them and give them a Christmas list of what the family wants and needs for the holiday season. Something you can do to give back to the people in your life is host a party. Hosting a party can show that you love and appreciate the people in your life. You could also focus on inviting the people who are forgotten about like the kids who are new at school or neighbors and coworkers who have no family nearby.
The holidays are the greatest time of year to give back and show that you care. All of these things are great ways to do that. Take the time this holiday season to give back to your community.