Lifeguarding: What it's Really Like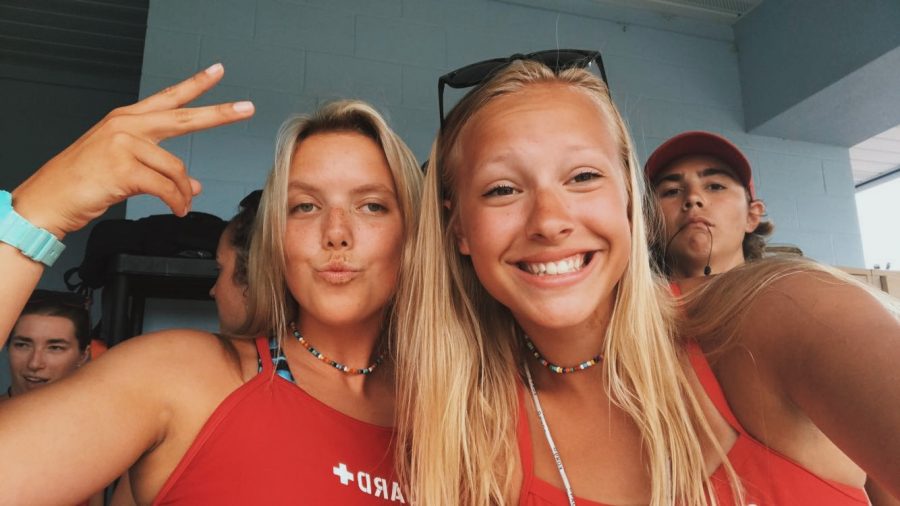 After spending two long summer seasons at local waterpark, Cape Splash, I thought I would fill you in on what it is really like to be a lifeguard. Every day, Cape Splash opens its doors to about 1,200 people. With that being said, there are obviously new stories or incidents all the time. Unfortunately, Baywatch is a misleading representation of what lifeguarding consists of. While many teens came home with the stench of fast food grease, my summer consisted of smelling like sunscreen, sweat, and chlorine daily. As with all jobs, there are pros and cons, and these are the good and the not so good outcomes that come with lifeguarding. 
      I would say my favorite is the tan until I realized we wore one-pieces with a large circle on the back. So, of course, I have a very pale stomach with a large brown circle on the back. Cute, right? One pro that truly is a perk to lifeguarding would be the number of breaks we receive. When you're on duty, you will never be on the actual stand more than an hour without a 30 minute paid break. There are even spots in our rotation where we get a whole hour of paid break. Being on break will be the best time you have lifeguarding. It is where you make all your friends and all the senseless stuff goes down. You would be surprised by what we fill our break time with. From spontaneous kickball games, dressing up our CPR mannequins as guards, or microwaving grapes. I do not recommend microwaving grapes unless you are in the mood for a fire in your microwave and your room smelling like burnt wine. Last, but not least, the thunder rumbles. Although we are supposed to cheer in our heads, we definitely have gotten in trouble for cheering out loud when we hear thunder. Hearing thunder equals thirty minutes out of the pool, and the clock restarts every time you hear it. Normally during the "thunder breaks," we have dance parties in the guard shack or play games. And yes, you are still on the clock when thunder is heard! 
      Overall, I would not trade the job and especially my new friends for the world. While there are long, grueling days in the sun, it is all worth it, in the end, to help people and save lives (well, sort of).