10 Ways to Spend the Holiday Season

Decorate
This season, adorn the house with some holiday decor! Hang up a wreath, some stockings, and leave some small holiday decorations here and there to add a festive touch to the inside of a home. To add even further to the merriment, hang up some lights or place yard decorations on the outside, too!
Connect with family
Winter break provides the perfect opportunity to get in touch with friends and family members, especially those who live far away. Make time to visit with them; if traveling to meet them in person isn't an option, try chatting with them through Skype or FaceTime.
Listen to some holiday music
It's one of the best parts of the season: the music! Everywhere we go, there's some sort of holiday music playing over the speakers. From classic, jazzy records to traditional religious carols and more modern, popular songs, there are options for everyone! Have some fun exploring the different genres available – there are a ton! Some of our favorites are Ariana Grande's Christmas & Chill, Michael Bublé's Christmas, and Mariah Carey's Merry Christmas.

Decorate a gingerbread house/people
For those in the mood for a classic Christmas activity, try decorating a gingerbread house or some little gingerbread people. There are even kits at the store that come complete with walls, roofs, frosting, and candy. This is a great way to spend some time with friends or family, especially your younger relatives!
Watch some holiday films
Feeling a bit bored or lazy? Have a holiday movie marathon! Curl up with one of those big popcorn tins or holiday candy and watch some of your favorite festive films over break. There's a movie out there for everyone. Feeling romantic? Try Love Actually or A Christmas Prince. Comedy fans love Elf and National Lampoon's Christmas Vacation. Other classics include Home Alone, How the Grinch Stole Christmas, and A Christmas Story.
Eat some holiday food
The holiday season is the perfect time to enjoy some warm winter treats. From candy canes and sugar cookies to hot cocoa and peppermint bark, there are tons of sweets you can try. The cold weather also provides the perfect opportunity to eat some heartier meals, like pasta and casserole.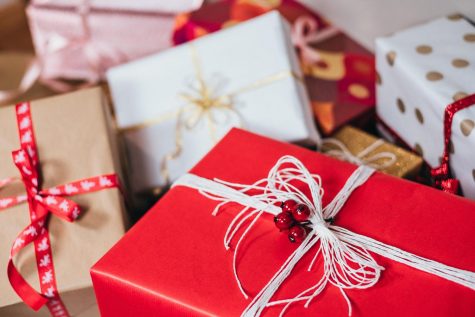 DIY gifts
For those who love arts and crafts, try creating your own gifts or decorations! It's a great way to express one's creativity and a fun way to spend time during the colder months. Homemade gifts are heartfelt, thoughtful, and greatly appreciated because they take just a bit more effort than regular, store-bought gifts, not to mention cheaper. Even if they're small, whoever receives them, whether it be a friend, family member, or even a teacher, will definitely enjoy it! There are a ton of resources available online to give you some inspiration, so take a look, see what looks fun, and get started!
Drive around town and look at decorations
Cape Girardeau is full of passionate Christmas celebrators, and it shows on the outside of their houses! Cape County Park has its decorations up, and many people have fun inflatables and light displays in their yards. Check some of them out on a drive around town.
Donate to a local charity or shelter
It's times like Christmas that one can really see how lucky we truly are. Many of us get plenty of presents and get to visit friends and family during winter break, while others are lucky to even have a good holiday dinner. Spread some of that warm holiday cheer and donate to a local shelter or charity. If we set aside even ten cents for each dollar spent on gifts, we could create some real change in our community and make this holiday season better for those who are most often ignored.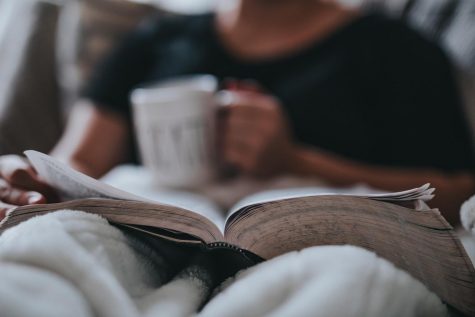 Relax
Above all, take the time to relax. This has been a hectic semester for many people, and it's important that everyone practices self-care and gets their rest. Get some sleep, watch some Netflix, and eat some food – we all deserve a break!