Alternative Expression Of Central
Between the students and staff at Central High School, the halls are full of artwork- tattoos. From a stupid Saturday night decision to memorials, CHS has a variety of tattoos.
When asked if they like tattoos, 91% of students responded yes to a survey that was sent to the student body… The majority of respondents answered that they plan on getting tattoos in the future.
Many students either have tattoos currently or have them planned. A sizable portion of these tattoos are memorials for loved ones. Zakorie Ransom has her brother's birth year tattooed in honor of him. Jeffrey Turk has another memorial for a loved one. He says, "It's the word "Dad" that transitions into a heartbeat monitor then a music playlist." These tattoos are more than just a design; they mean something.
Students also get tattoos to help and observe mental health. Madelyn McDaniel has a semicolon in honor of her cousin's suicide. She says, "A semicolon represents a temporary pause." Other students have tattoos related to self-harm or to prevent it. Many other tattoos also have meaning rooted in mental health to show strength and remembrance.
Another reason for people to get tattoos is self-expression. A lot of people get tattoos just because they look cool or funny. For others, it was an impulse decision with a memory to look back on along with a piece of art.
A more common way students express themselves is through piercings. Many male and female students walk the halls adorned with jewelry. Ranging from gold and silver to crystals and diamonds, everyone has their own taste in piercings. Junior Megan Maxton said, "Earrings give me the opportunity to add a creative touch to my style."
Everyone has a way of expressing themselves. Walking through Cape Central High School there are a variety of shapes, colors, and styles. Tattoos and piercings are just a few ways students and faculty choose to showcase themselves.
Leave a Comment
About the Writer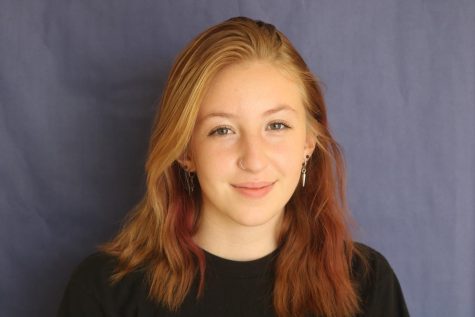 Kalee Armstrong, Journalist
Kalee is a second-year member of The Tiger staff.

Favorite Quote: "I've got a jar of dirt." -Captain Jack Sparrow

Favorite Food: Cereal

Fun Fact: I like cool socks.