Rest Easy, AP
September 26, 2021 marked a day that will not soon be forgotten at Cape Central High School. After a long, hard fight, Senior Alex Powderly passed away on Sunday afternoon. 
Alex fought a hard battle against diffuse midline glioma. According to the National Cancer Institute, diffuse midline gliomas are primary central nervous system (CNS) tumors. This means they begin in the brain or spinal cord. Diffuse midline glioma is a rare subtype of glial tumors. 
Alex, also known to friends as AP, was a three-sport athlete at Cape Central. He played soccer, football, and baseball; he was also a member of the band as a saxophone player as well as a Jungle leader. He spent much of his time away from the fields playing music, hanging out with friends, and looking at cars. 
Goofy, optimistic, inspiring, funny, selfless, passionate, joyous, confident, and strong are the traits that stood out most to some of Alex's closest friends. Lucy Gerard said, "He always put others before himself. Any time one of us wanted to do something he would go out of his way to do that no matter the struggle. He would make it happen because he wanted to please us and make us happy."
Alex's selflessness was seen by everybody that he interacted with. Notre Dame senior Connor Cox said, "To me, Alex was the person that could walk into a room and light it up and make everyone feel better. Alex always knew the right thing to say at the right time and was always there for anybody, no matter who it was, what they looked like, or literally anything. Alex was one of the best souls to walk this Earth." 
AP had a pure and very kind soul. Lauren Lamar said "I believe that God showed us all what real love is through Alex Powderly. He was a perfect example of what it is like to love like God. He knew how to light up a room. Whether it was a witty joke or even just his smile, you couldn't be too serious around him because he was always making us laugh. Even though everything he went through this year, he still was the funniest guy in the room, had the brightest smile, and had the most loving personality. I aspire to be like him in so many ways. I hope we can all learn to be like Al." 
One thing that seemed to be a common trait mentioned by all of his friends is that Alex always stayed true to himself. Gage Moore said this because "He never let his sickness get to him and affect his personality. He was still the same loving, caring, selfless person. He still checked in on me, still cared for me, and still was the same person with me."
One of the first things that you noticed around Alex was his humor and wittiness. Logan Mizicko said, "Anytime I was ever around him, he always found a way to make me laugh. He was one of those guys that everybody loved to be around. His personality was just so out there and he never seemed to care what anybody thought about him, which was the base of all his humor. There was just something about him where he always knew what to say to make you smile."
Alex loved hard. From Florida State University and Motley Crue to the St. Louis Blues and Swedish Fish, AP had a passion for the people, teams, and things that he supported. "I would say that Alex had the biggest heart of anyone I'd ever met," said Tommy-Anne Marriott. 
Alex was a son, brother, student, classmate, teammate, and friend. Everybody that interacted with him, left changed for the better. Alex fought a fight that inspired an entire community. His legacy will live on through the halls of Cape Central, and throughout the community of Cape Girardeau. 
Leave a Comment
About the Writer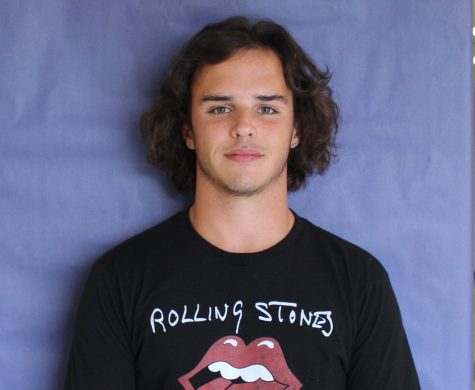 Zac Mattison, Editor
Zac Mattison is a first-year journalist on The Tiger Staff, along with being a first-year editor.

Favorite Quote: "You can catch flies with honey, but you can catch more honeys by being fly." - Max Moyers

Favorite Food: Fish Sticks

Fun Fact: Cows have best friends and they get stressed when they are separated.