Long Live Nevaeh, Forever 17!
Nevaeh Horrell kind, loving, contagious laugh, best hugs, comforting voice, and warm heart. The list goes on and on and on, she was an amazing person and will always be remembered. She was a non-judgemental person until you proved her wrong. She gave everyone chances no matter what and always stood by her friends.  I've never met anyone so like me until I met here and yet I've never met another person like her. She was so unlike everyone else, and that's what I loved about her. She was 100% herself all the time, and she didn't care if anyone didn't like it. She never changed for anyone, but she changed people all the time though for the better. She showed people their best selves and left her mark on everyone. She taught me how to live my life to the fullest and never look back just learn from my mistakes. I told her everything and she never judged me -just gave me the best advice and I will always miss that and her. She was my best friend for real, and she can never be replaced. When I met her I met myself too, she showed me myself and never let me lose myself from that day on. She will forever have a place in my heart, and I will try to be strong for her. It will never be the same, but she will always have my back and be looking over me on my shoulder. I love you Nevaeh, and I will never forget you! #LLN
Here are a few memories and words from some that loved her dearly:
"I remember when you first moved here in 6th grade we clocked automatically, I remember saying to you I ain't finna hang with these ghetto lil girls. You were the only friend that could handle my attitude cause honey I be all over the place." -Maya Thorton
"Your name will forever hold weight in my heart, I love you. I'm going to sing my heart out at Pop Concert and imma make sure to become the famous singer for you for real. I love you and miss you so much." -Skylar Mackins
"I know she wanted this summer to be the most lit, so we are going to turn up this summer for her. I love you Nevaeh!" -Alivia Garmon
"I know me and Nevaeh weren't like really close till this year but lord, Oh my lord that girl had such an impact. I never met a friend like her for real." -Pieper Hull
"She was always a joy to see in class even if she didn't have her work done, I still smile when she tried to explain and ask for help. I loved that she was always respectful and tried to also set an example for others to respect her teachers." -Mrs. Hutchcraft
"I'll never forget you coming to the office and telling me all the tea, and asking for a t-Shirt, and water bottles, 800 water bottles. I'll miss you forever and I love you." -Mrs. Watson
"The smile on her face and the excitement every time we would do a Tik Tok. I love you and miss you!" -Justice Clark
"One of my favorite things about Nevaeh was her infectious smile. that no matter what was happening during my day when she would come around the corner into my classroom mt heart would immediately smile. Her smile was just infectious." -Mrs. Stausing
"Nevaeh was sweet, funny, and generous; always keeping it real." -Mrs. Ahner
"Nevaeh was a sweet sassy mess of a girl. And I loved her energy and her smile and the way she always said my name with a question mark at the end, kinda like "Mrs. Davis?"-Mrs. Davis
"I'll forever miss your comforting smile and laugh, always sharing your happiness with everyone around you. I love you babes and I cant wait to see/hear it all again one day." -Jazsmyn Clark
"Even though we only got to hang out a few times, she always made me feel included and loved. I'm gonna miss her jokes and laugh forever." -Elyse Sumner
She will forever be missed, love and prayers got to her family and friends. I love you Nevaeh and always will! Share your memories with all and talk about all the good times you shared with her. Thanks
From everyone, #LLN!! Long Live Neaevh Forver 17 Babes! Forever young, forever kind, and forever my best friend!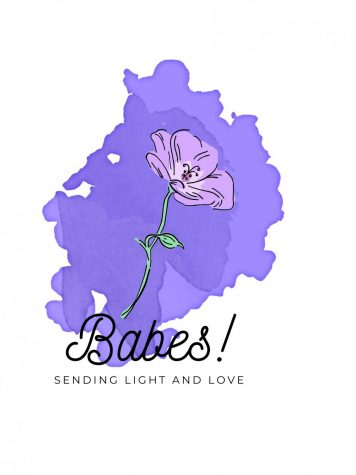 Words straight from Nevaeh to everyone she loved, "I love you babes!" -Nevaeh Horrell