History Repeats Itself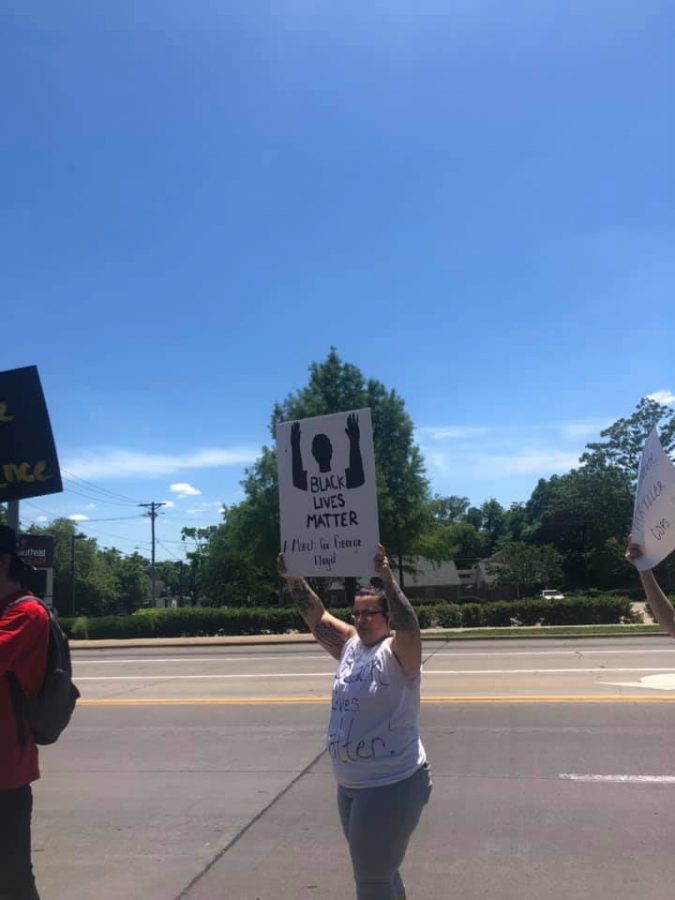 Tabria Dennis, Journalist
October 9, 2020
In America, some people think there is equality for all people but really history is repeating itself. All of the peaceful protesting and the violent protesting that has been going on this year is very similar to the Civil Rights Movement that began 1954. George Floyd's murder was the beginning of another shot at Civil Rights protests.
The Civil Rights Movement was a time in history where blacks had to fight for equality. The movement began in the 1950's when a black woman by the name of Rosa Parks refused to give up her seat to a white man and was arrested. "People always say that I didn't give up my seat because I was tired," wrote Parks in her autobiography, "but that isn't true. I was not tired physically… No, the only tired I was, was tired of giving in." Parks was tired of doing things that the whites ordered her to do. She wanted to make a change in the world. This movement didn't end until 1968 when President Johnson signed the Civil Rights Act. Slavery was completely gone by then, though, racism continued. Eventually, Black Americans became fed up with the prejudice and violence and took action. Black Americans started taking action by protesting and to get a message out that they were fed up and it was time for change.
The Black Lives Matter Movement was sparked after an officer shot and killed unarmed teenager Trayvon Martin because he "looked suspicious." A Californian activist named Alicia Garza responded to the judge's decision, by saying,"Black people. I love you. I love us. Our lives matter." After this her response was made, the hashtag #blacklivesmatter was born and continued to become a bigger movement. Breonna Taylor, a black female, who was killed in her own home by police officers, drew more attention than any other case. The three officers were not charged with her murder. Black people immediately took action by protesting and trying to press charges on the officers that were involved in Taylor's death. The mayor even gave the city of Louisville a curfew. According to Mayor Greg Fischer, "The curfew served its purpose of helping ensure that most people were home safe by 9 p.m." Most people were safe at home by 9 p.m. but violence and damage were going on in the streets. People were unsatisfied as they still chanted "No Justice No Peace!"
Emmett Till was a teenage boy who was killed in 1955 by white men because he was accused of whispering at a white woman. according to History.com Editors "They then beat the teenager brutally, dragged him to the bank of the Tallahatchie River, shot him in the head, tied him with barbed wire to a large metal fan and shoved his mutilated body into the water." Eventually, he was found by family members and later on had a funeral. Till's mother wanted an open casket so that she could show the world what the white people have done to her black son. Likewise, George Floyd was a black man who the police were called on for purchasing cigarettes with "counterfeit" money. After the first squad car approached, Floyd was pinned down on the ground. He repeatedly told the officer that he couldn't breathe eight times, and the white officer still refused to remove his knee from his neck until Floyd died. After this situation happened, it also drew national attention. Everybody started to come together and fight for justice.
These two situations are very similar due to the reason that both black men were accused of doing something minor and getting a ruthless consequence after. According to a Social Studies Teacher Marty Vines at Cape Central "You do see some similar examples between the 1950s-60s with today, especially the early Civil Rights Movement. Multiple races, ages, religions, and cultures protesting together, with the youth pushing for change. Many of the protests in Cape Girardeau were led by my former students in a peaceful manner. You have to work together to get things done." If we can't work together to get things done, things may never change, we have to work together. It's the first step to equality and a change in this world.