Lies, and Deceit
2018 Game Among Us Sudden Popularity with CHS Students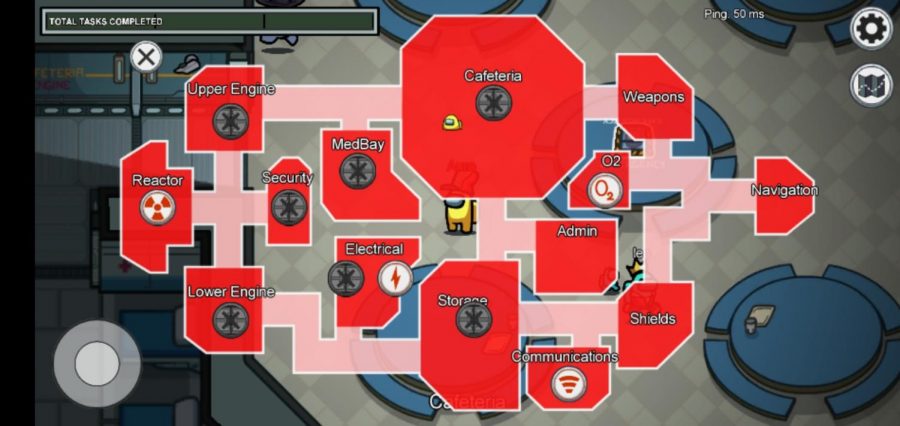 A new sensation is hitting hard, the game Among Us. The two-year-old game became a hit for people of all ages seemingly overnight; People are now playing it during school, home, work, and any other time they can get their hands on. According to innersloth.com, the creators of the game, Among Us is a four to ten player game that can be played with your family, friends, or random people online.

Once the game starts, players are randomly assigned crewmate(detective) or imposter(killer). The crewmate's goal is to finish tasks or vote off all the imposters during the voting time, which wins them the game. Voting time is when all the players can freely talk about what they did during the game and the crewmates try to vote off the imposters, who are pretending to be crewmates. Imposters are trying to kill enough crewmates to make an equal number of crewmates as imposters, which is how the imposters win. This game is very popular at Cape Central High School where it is a hit among many students who are playing to win and have fun.

Cape Central student Cohen Poe loves to play Among Us like many others. According to a survey taken by 270 students, just under 75 percent of Central High School students play the game. One of the biggest reasons people play Among Us is to have fun with friends. "It is a lot of fun and I really enjoy hanging out with my pals." He had been playing for a little over a month and has grown to be a big fan. Another reason people play the game is to pass the time during work or school. "During Chemistry, people in the class were talking about Among Us, and I got it to play with everyone," says Poe.

He has since been playing quite a bit, wherever he can. He stated, "I play it during free time in class and after school." The survey taken by Central High School students showed a majority of students play an hour or less each day. Sometimes Poe can't stop playing, playing hours of the addicting game. The time people play really depends on who it is played with. "The amount of time I play depends on the people I'm playing with. With friends, I play for a couple of hours and in-class I play whenever I have the time," Poe continued. According to the survey, Poe is another student among the 45 percent average to start playing Among Us because of friends. When playing for so long, he doesn't play with random people online often. Cohen stated, "I like and would much rather play with friends." Even though school is a place full of people and friends to play with, there isn't enough free time to play much.

"I definitely play at home much more than at school," Poe stated. With so many students playing the game, there are a vast majority of students who would rather play a mischievous imposter rather than do tasks and play detective as the crewmate. The survey shows that 63 percent of students that play the game would rather be the imposter with only 17 percent of students wanting to be a crewmate.

Even with the game gaining in popularity, many students still do not know or play. The survey shows 10 percent of students do not know what Among Us is and 25 percent of people know what it is but do not play it.



Among Us is not going away any time soon. It is addictive, fun, quick, and easy to play.