Boy's Basketball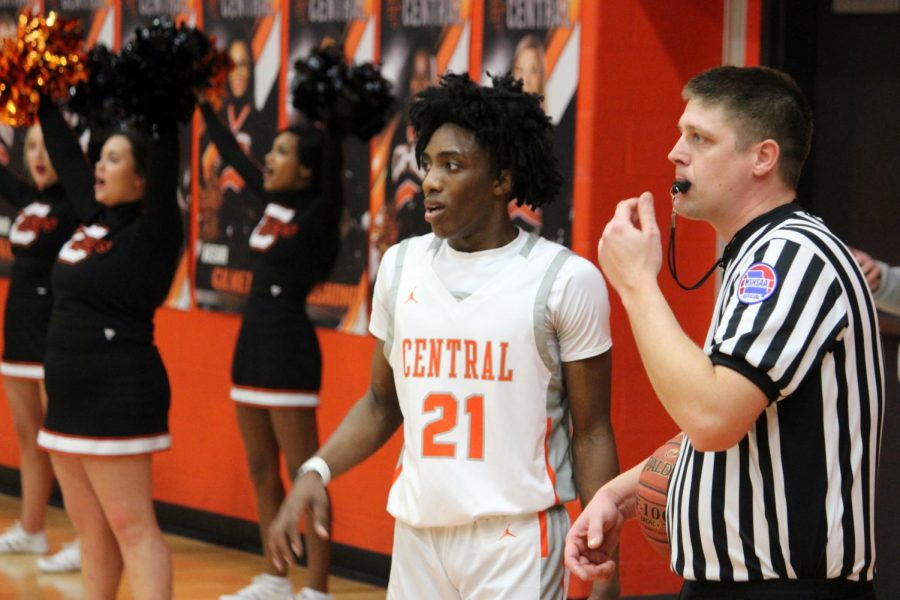 The Cape Central boys basketball team has had some ups and downs this season, but the season is not over yet. The team's record this season so far is 19-5 and they are ranked 40th in the state. "It feels great to be ranked in the state but that doesn't really mean anything, it's all about how hard your team plays," says Doreante Tucker about being a state-ranked team. This season they've defeated some of their biggest rivals and defeated teams by landslides. 
The Cape Central team lost two of their senior starters from last year, Chauncey Hughes and Kinyon Hodges.   Despite the loss of their senior, Doreante Tucker, comments about the chemistry of the team this year, "We still have the same mentality that we have to get better and go out and compete." Hughes and Hodges continued their basketball careers at junior colleges this year. With losing them the team had to decide who the starters would be for this basketball season. The starters flip flop depending on who Coach Church decides to start, but the starters on a regular basis are Tyrus Reddin, Doreante Tucker, Darion Triplet, Jon Brandtner, and Cameron Williams. These starters have dominated against Cape Central's biggest rivals. During the SEMO Conference tournament, the Cape Central Boys had no problem making it to the finals. They had to go up against Sikeston; A team notorious for making the boys work hard. During the District tournament last year, the Cape Central team had to go against Sikeston, which going into it they knew was going to be a hard game. We had lost to them twice prior to meeting up with them in the final round of the District tournament. It was a rough game but Cape Central came out on top with a final score of 68-59. The game against Sikeston at the SEMO tournament was an easy win compared to games against them in past years. 
One of their biggest rivals this year has been Notre Dame. Notre Dame has a record of 21-4. Being the champions of the Christmas tournament last year, the boys had a target on their back going into it this year and Notre Dame was out to get them. During the semi-final round of the tournament, Cape Central went up against Notre Dame. They fought hard and long but slowly started to fall back. They lost to them by 16 points. Cape Central has played them twice and have lost both but have not gone down easily.