The Key To Success
Cape Central Football faces North County Friday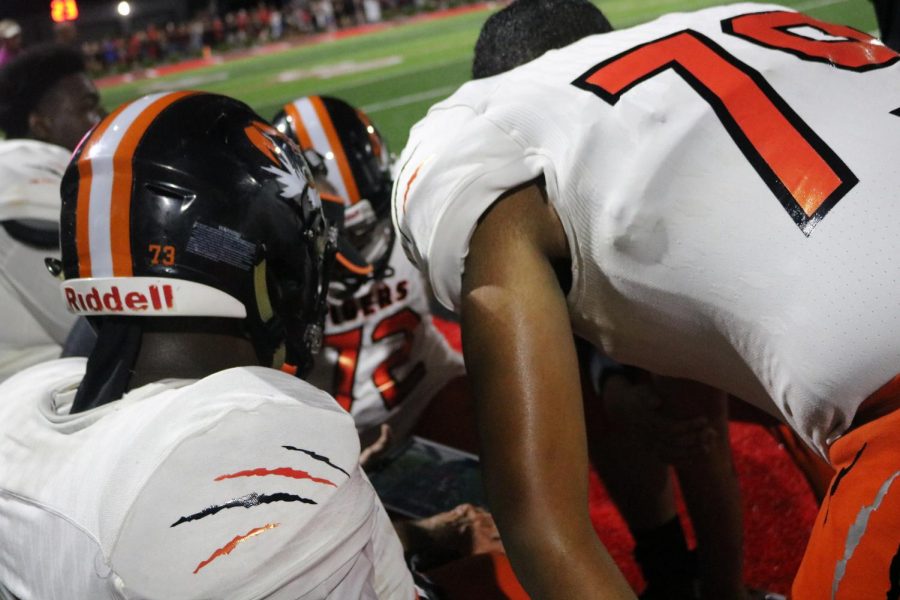 The Cape Central High School's football team record was 5 wins and 5 losses during the 2019 regular season. The boys are now going to districts this Friday against North County. The game will take place here at the high school. The boys have beat this team earlier in their season 28-14; North County is now back for a rematch. 
Micah Janzow, assistant coach, has been coaching high school football for 20 years now and his motivation behind it is that a majority of his family, including him, have experience playing this sport. When asked about coaching this sport Janzow's response was, "I played it. My brothers played it. I enjoy it."  Coach Janzow was asked what he does to motivate the football team to put forth effort when playing and his reply was, "Act excited, as a coach take them seriously and remind them it's a team sport, kind of like a family."
Chris Harris, a Freshman athlete of this sport, plays for the Cape Central Tigers football team. Harris has been playing football for 5 years, it's something he grew up into and it became something he's enjoyed over the years. Harris was questioned about why he was motivated to play football and his response was, "My dad played it. My cousin played it, he was good at it." Harris was asked if his teammates try during games/practices and his response was, "They always try so that we can be the best."
Both Janzow and Harris have both made a comment about the team working hard and striving to win and when they lose, their mindset determines who their opponents were. Janzow's comment about the team's mindset was, "When winning, obviously they are usually really excited. When we lose, I guess it depends on the quality of the opponents. If the team is extremely good, and it's known that they're good then it's easier to digest a loss."  While Harris' comment about the team's mindset was, "We always have to strive to be better than our opponents and strive to be the best no matter the outcome."
Micah Janzow and Chris Harris have made a statement about the improvement over the 2019 regular season. When Janzow was asked about how it's improved he answered, "Oh my! It's improved a lot just by coming together and working hard, that's the biggest difference. Being more organized as a staff as well". On the other hand, Harris was also asked the same question with a similar reply, "Everybody has more effort, they put in a lot of hard work, and they help each other when others can't." Working together to become successful in a team sport is Harris and Coach Janzow's main priority to strive for greatness.
 According to the student-athletes and the coaches, the key opponent to winning games and having a successful season/year is teamwork. A team that works together and strives to be the best will always have more success over their opponents.