BTS: Guidance Office – Ms. Ainsworth
Hang on for a minute...we're trying to find some more stories you might like.
When you first enter the Guidance office and look right, the first person you see is Ms. Ainsworth. Greeting you with a smile as she says, "Good morning, can I help you?" If you need anything as small as a jacket when it's freezing in school or an emergency transcript when applying for colleges, she's your gal. When I was given the opportunity to write about anything I wanted. Ms. Ainsworth was the first person I thought of. She does a lot for our school but never gets recognition for it. So before going into some great fun facts about her, I would just like to say thank you, Ms. Ainsworth, from all of us at CHS for everything you do for us. 
Now the real Tea: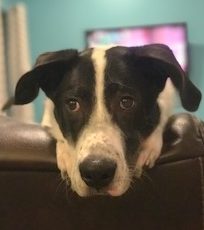 Favorite part about working with teens: 
"Watching them mature and grow into young adults from freshman year to senior year."
Any pets:
A Great Dane/ Pyrenees named Gus
Hobbies outside of school:
" I like to read and watching sports and playing with my granddaughter."
Random Fun Facts:
"I worked for private companies before starting work here at the highschool"
"I lived in San Diego, California for 2 years"
Music:
"I like 80's music and I listen to county and top 40 Hits"