First Awards Banquet for Cape Central AFJROTC's in May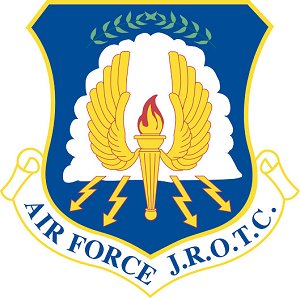 Cera Deneke, Journalist
April 24, 2019
Once a year, the AFJROTFC (Air Force Junior Reserve Officer Training Corps) instructors, personnel team and logistics team prepare for the annual awards banquet. Often meeting after school, the two teams work together to make the Cape Central High School's first AFJROTC awards banquet the best it can be.
The event will take place on Sunday, May 5th at the VFW (Veterans of Foreign Wars) Hall.  It is an invitation-only event.
"The AFJROTC awards banquet is an annual occurrence-this will be our very first one," says Colonel Goodin, one of two AFJROTC instructors at the high school, "This is an opportunity to get all of the cadets and their families and friends together to recognize the achievements of the cadets as they go through [the program]."
The cadets can receive awards for their academic achievement, leadership achievements, or even community service achievements.
The AFJROTC program is very student-led. Often, Colonel Goodin tells his students that they only get out what they put into the program, encouraging them to engage more in their school, community, and AFJROTC class. The annual awards banquet is no exception. When asked about the process of setting up an awards banquet, Colonel Goodin says, "There are a lot of things and actually we have a group of cadets that are in charge of that- Cadet Gregg Hallman is leading that effort- so it's a matter of reserving the spot, getting invitations out, making a design of how the tables are- based upon how many people are going to show up. We have to get tablecloths, centerpieces, decorations."
An important part of preparing for the awards banquet is, of course, obtaining the awards. Luckily, the AFJROTC's personnel team is already in the process of doing so.
"Well Cadet Deneke is my boss," said Cadet Nicholas Sterns, the personnel NCO, "we work together to get the squadrons awards together."
The awards banquet will also be attended by the state senator Wayne Wallingford. He will act as the guest speaker.
"We want to recognize [the cadets] and give a sense of accomplishment," says Colonel Goodin.