Cape Central Celebrates Pi Day
Happy Pi Day! Every year, the math department celebrates this day with a number of festivities, from serving pies to offering bonus points for memorizing pi.
March 14th has become known as Pi Day because of its numeric date, 3/14, which mirrors the first three digits of the mathematic constant pi – 3.14.
This year, teachers and students at Cape Central are celebrating the day with food and fun. Mrs. Womack asked students about their favorite pies. Mr. Sanders's class brought in sweet treats like Moon Pies to enjoy during class, found the circumstance and diameters of objects like frisbees, sleds, and even their heads, then divided to see how close these objects were to pi.
Mrs. Kimball, on behalf of the English Department, brought miniature pies to students and teachers in multiple classes. Some teachers offered bonus points for memorizing and recalling the digits of pi.  Some students memorized up to 70 digitals after 3.14!  Overall, it was a day full of enthusiasm as teachers were able to connect learning with fun!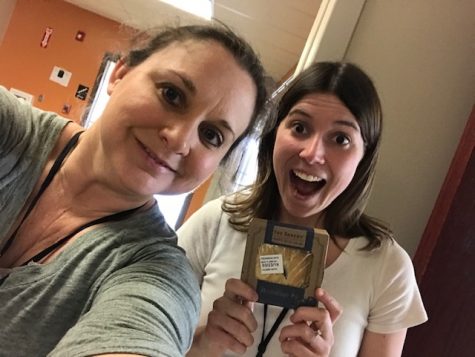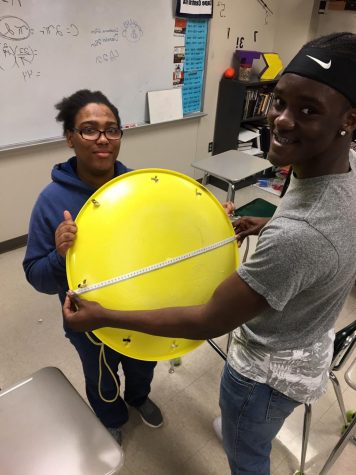 Students using a measuring tape to find the circumference and diameter of a sled.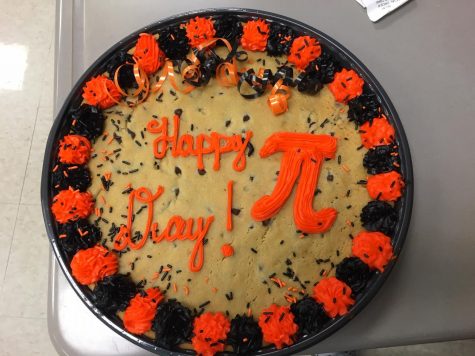 One of the yummy treats students in Mr. Sanders room feasted on today.