The Mysteries within The Murdaugh Name
The Murdaugh murders are all a part of a complex web of lies and crime. There is a long line of foul play within the Murdaugh family, but one of the most recent occurrences is the murder of Margaret 'Maggie' Murdaugh, wife of Alex Murdaugh, and the mother of the second victim, Paul Murdaugh who is the son of Alex Murdaugh. On June 7, 2021, Alex Murdaugh called 911 to report that he had found the two of them together fatally shot at their family's hunting property in Islandton. He apparently placed the 911 call at around 10 pm after returning from his mother's house that he left to go to at about 9 pm, because of the very little amount of time before he left for his mother's house and when the murders would have happened Mr. Murdaugh has been a primary suspect. According to The New York Times, "Prosecutors have said that he killed Maggie and Paul before leaving, and then tried to create an alibi." After a short investigation that didn't go far, the case came to a standstill. 
That was until about three and a half months later on Sept. 3, 2021, when Mr. Murdaugh was forced out of his job at his family law firm because his partners noticed and reported that he had been embezzling an extremely large amount of money from his clients and the firm. The public eye was turned on Mr. Murdaugh after this came to light and it definitely influenced the police to look further into him as a suspect in the murders of his wife and son. Shortly after he resigned, Mr. Murdaugh sent out a statement saying he deeply regrets his actions. He also said he was sorry to his family, friends, and colleagues and was voluntarily enrolling in a rehabilitation program for his addiction to painkillers. 
Over the next few months, Mr. Murdaugh was incarcerated for multiple crimes including drug use, fraud, and conspiracy. On July 14, 2022, Mr. Murdaugh was finally arrested for the murder of Maggie and Paul Murdaugh. Prospectors claimed he was undoubtedly the person who shot his wife with a rifle and his son with a shotgun. Even though the evidence is piling up against him, Mr. Murdaugh chose to plead not guilty. He said he wanted to go to trial as soon as possible and he looked forward to clearing his name. His charges obviously didn't end after this, because he was later found guilty of multiple counts of tax evasion. On March 2, 2023, Mr. Murdaugh was found guilty of the murder of Maggie and Paul Murdaugh once and for all. This case took an extremely long time to unravel and eventually close but after a short stall in the investigation and a whole lot of charges made against Mr. Murdaugh, the truth was revealed.
Leave a Comment
About the Writer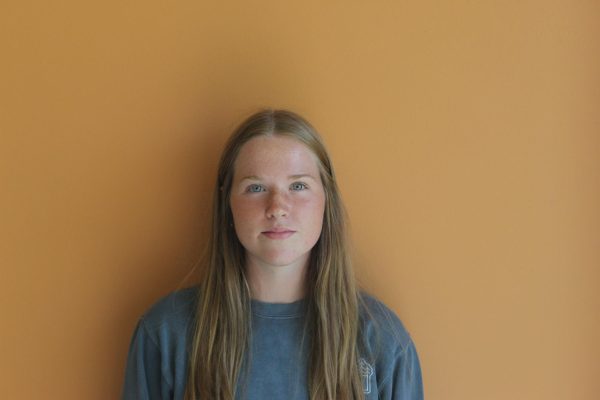 Vivian Nordin, Journalist
Vivian is a second-year journalist on The Tiger staff

Favorite Quote: "The pain that you've been feeling cannot compare to the joy that is coming" - The Bible Romans 8:18

Favorite Food: strawberries

Fun Fact: I can make a flower with my tongue