Pre-Season Track
The track team at Central High School consists of many students, some of who are not experienced, somewhat experienced, and very experienced. This track season is a big mixture of the three, with a lot of new people joining the track team as first-timers, which can be very intimidating for some.
One of these new members is Taj Morris, a senior at Central High School. This will be his first time participating in a school sport but is still very excited since it's his senior year. Morris plans on participating in shotput, javelin, and possibly long-distance or sprinting. His main focus as of now is throwing. Morris quotes, "Practices have been very good so far. We are learning the steps of shotput slowly but surely."
An older member of the track team is Reagan Snider, who has been a member of the track team for four years. Currently, she plans on participating in the 400m, 800m, and 4x800m. Her experience in Cross Country should help with being able to pace herself during long-distance running at future meets.
The first track meet of the season is on March 18th, at the Notre Dame Frozen Invitational. With the two different experiences with track comes different confidence levels. For Morris, this will be his first track meet, while for Snider it's just the first track meet of her senior year. 
There are many different feelings about the Notre Dame Frozen Invitational. First-timer Morris says, "I'm a little nervous as it's my first meet and my first time competing, but I'm still very excited." For Snider, who is more experienced and confident about meets, says, "I think we'll have some strong races, especially on the sprinting side." If the Tigers compete like they did last season, there will be many possibilities of getting the chance to go to state.
Leave a Comment
About the Writer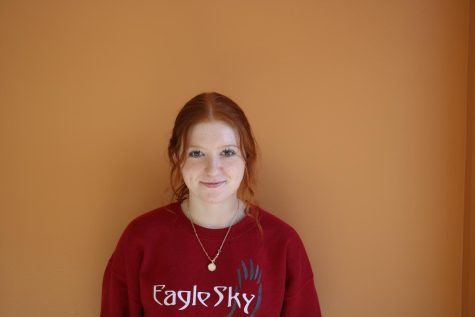 Tristen Stovall, Journalist
Tristen is a first-year journalist on The Tiger staff

Favorite Quote: "What Pierce said"- Unkown

Favorite Food: Culvers Chicken Tenders

Fun Fact: I watched this guy fake pass out from heatstroke and he got mouth to mouth by a dude.