Pre-Season Soccer
With the ending of Winter and the beginning of Spring comes new sports seasons. One of the many Spring sports starting up is Girl's Soccer. Tryouts were held on February 27th this year. As the season starts, one of the most difficult things is getting back into shape, especially with soccer. Soccer is a game of endurance. Having agility, flexibility, strength, and quickness is a key aspect of soccer. Being able to stay in the game as long as possible without getting winded fast is also another important aspect, especially for the Lady Tigers this season. 
Before the season even started, the girl's soccer team was struggling to find enough players to make a team. Just when they thought they had enough to make a team with extra players to substitute in, some girls decided they didn't think soccer was the right fit for them.
One player on the team is Gracyn Morris, who is a sophomore and a returning player of the Central Soccer team… When Morris asked about how practices have gone so far, Morris responded, "I think the season started out a little rough, especially with trying to find enough players. We made it through it though with a lot of new additions to the team." 
Getting in shape is a huge part of the beginning of any season. Morris quotes, "We do a lot of conditioning, but we're getting in shape, which is good for us." Another player and three-year member of the CHS soccer team is Averie Huff. Huff has been playing soccer since she was little, and she has a strong drive to win when it comes to soccer. Huff says, "So far practices have been going pretty well. We are all getting the feel for everything, and it can only get better from here."
Even with a rough start, the Lady Tigers are making the best of what they can. Huff states, "Even with the lack of girls, as long as everybody has the desire to win and try the best they can, I think we'll do pretty good this season." Their first home game is coming up on March 28th, where the Tigers will be playing Windsor (Imperial).
Leave a Comment
About the Writer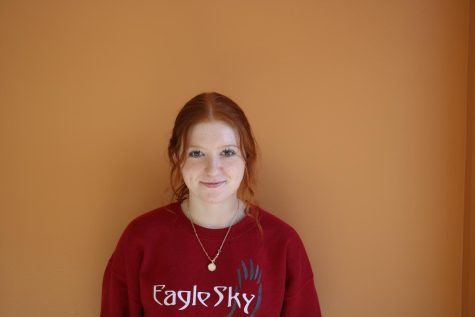 Tristen Stovall, Journalist
Tristen is a first-year journalist on The Tiger staff

Favorite Quote: "What Pierce said"- Unkown

Favorite Food: Culvers Chicken Tenders

Fun Fact: I watched this guy fake pass out from heatstroke and he got mouth to mouth by a dude.