Pre-Season Baseball
This season, Tiger fans are ready for the warm weather and Cape Central Baseball.  This season the players are starting their season playing in a jamboree that will be at our home field. While having five seniors on the team, they need to prepare for their last season of Tiger baseball. Senior Morgan Lincoln expresses his feelings on this Monday being his last first game of his baseball career. He states, "It ain't that big of a deal to me. I've known it was coming and I'm ready for it. I just want to win." The baseball jamboree ended with two wins for the tigers. Though they were half-games, the players hope that this outcome will set a foundation for the rest of the season.
Preparing for their last season as Seniors, the seniors on the central team are preparing for their last season together… Lincoln has been playing baseball basically since he's been able to walk, being taught how to play by his older brother and his parents. Lincoln has been preparing himself by "going to off-season training with the team." Lincoln said that he is excited about his last season but something seems off about not playing a sport you've played your whole life. 
Coach Tyler Propst is preparing the seniors to "leave it all on the field" for their last season, Propst states, "It's the worst part of coaching, losing the seniors, knowing it's their last chance to play the game. I think it's just building that friendship with them and being able to see them in a few years and catch up with them. It's really tough to say goodbye." Some of the senior players have been working with Propst for years so coach Propst is doing his best to make sure that the boys keep their heads held high as they make their way through their final season of Tiger baseball. Propst is looking forward to seeing what these young men can accomplish in their lives beyond the sport. Many coaches prepare themselves as well as the players for their upcoming games. For Tyler Propst, preparing himself outside of practices and working with the boys is being with his family as much as he can and getting some extra work done over the weekend.
Leave a Comment
About the Writer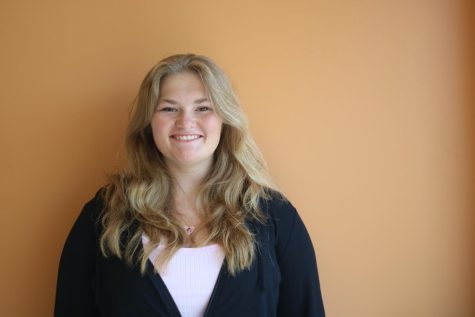 Adyson Lincoln, Journalist
Adyson is a first-year journalist on The Tiger staff

Favorite Quote: "Everything has beauty, but not everyone sees it." -Confucius

Favorite Food: Fried Rice

Fun Fact: Moved to Central last year