Alix Earle: New Tiktok Star
Alix Earle is one of the new rising TikTok stars and social media influencers. Earle is 22 and grew up in New Jersey. She currently attends the University of Miami, where she studies business administration and marketing and will be graduating this spring. 
 In late 2022 she had 300,000 followers on Tik-Tok and is now starting 2023 with 3.6 million followers. On Instagram, she has 1.5 million followers, where she posts some of the highlights of her life. She lives in Miami, giving her followers a glance at her glamorous lifestyle. She is best known for her "Get Ready With Me", fashion, and makeup videos. She posts about what she wears, what she eats, and where she goes on a day-to-day basis. She has a very large influence over her followers, with many of the items she sponsors going out of stock soon after it releases. With her sudden rise to fame, she's begun to start making more money off of her videos. Some of her Tik-Toks gain around $40,000 to $70,000 per video. 
The sudden fame started when Earle and her boyfriend at the time, Tyler Wade, had broken up. Wade is a Major League Baseball player, and when news got out that they broke up, Earle's name came to light. Even with her several million followers on social media and her rise to fame, there are still some people that don't know who Alix Earle is. In a recent survey, 63.6% of people said they didn't know who Earle was, while 36.4% said they did. Those who know Earle said their favorite videos of her are the "Get Ready With Me" videos. Her fan base is continuously growing higher and higher.
Leave a Comment
About the Writer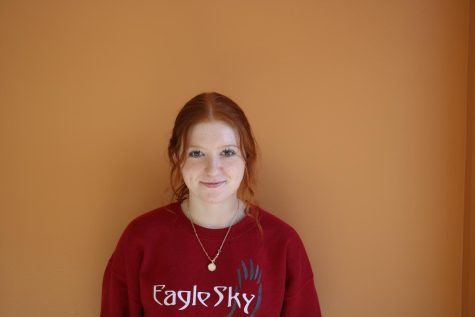 Tristen Stovall, Journalist
Tristen is a first-year journalist on The Tiger staff

Favorite Quote: "What Pierce said"- Unkown

Favorite Food: Culvers Chicken Tenders

Fun Fact: I watched this guy fake pass out from heatstroke and he got mouth to mouth by a dude.