Snacks in the Library
The Cape Central library has been selling snacks for almost two years now. Pamela Price, Cape Central's library media assistant, is one of the main providers of the snacks. Many students benefit from the option of being able to buy snacks in school. 
One of the main reasons the library began to sell snacks again is, "To raise money for our book club. It's a bit of a fundraiser. We're able to provide special programming and other fun things for the library." Some things that the library has been able to provide due to fundraising are new books, a variety of snacks, and programs used every day by the students and teachers.
Some of the snacks currently sold in the library are Cheez-Its (white cheddar, regular, and 'Snap'd'), Takis, Munchies, Gardetto's, and popcorn. Price stated, "We have been selling snacks for several years, even before I started and I've been here for six years now."
 Providing snacks isn't a simple task. To get these snacks, they have to be supplied from somewhere. While talking to Price, she explained that they purchase these snacks for students at Sam's Club. She explained further by stating, "Before the pandemic, we had them through a different company but as of now they're from Sam's Club."
One of the most popular snacks according to Price and other students is Cheez-Its. Price explains, "We always seem to run out of the Cheez-Its quicker than anything else." Even though Cheez-Its have a lot of popularity, Takis are a close runner-up, since they recently were added. A lot of students are greatly appreciative of the opportunity to buy these snacks.  
Cyrus Boxdorfer, a sophomore at CHS is a frequent buyer of snacks. Boxdorfer says, "I really enjoy the Munchies, Cheez-Its, and Takis. But, the white cheddar Cheez-Its are the best, those are probably my favorite". Boxdorfer, among many other students at CHS, is grateful for the snacks and the effort of the librarians. "I like that there is an opportunity to buy food prior to lunch, instead of waiting until lunch. I also really like the system put in place, knowing that the money is going toward a good cause, our school."
Another sophomore, Audrey Ray, also buys snacks often. "I enjoy the plain Cheez-Its and the Takis." Not only does she buy snacks for herself, but for her friends as well, "Since their prices are cheaper, I am able to buy snacks for my friends as well. They usually like to get Cheez-Its, but since they recently added Takis, my friends like to get those too." Ray says. 
Like others, she is happy for the opportunity, "I like being able to buy snacks, they're affordable and they're a good 'pick-me-up' when you need a light snack. So having those available whenever I need is really cool." Ray likes to think about other people concerning the snacks in the library, "I think it's perfect and helpful for the people who may not be able to get breakfast and might not have food."
Students are able to purchase these snacks at CHS during passing time or during advisory.
Leave a Comment
About the Writer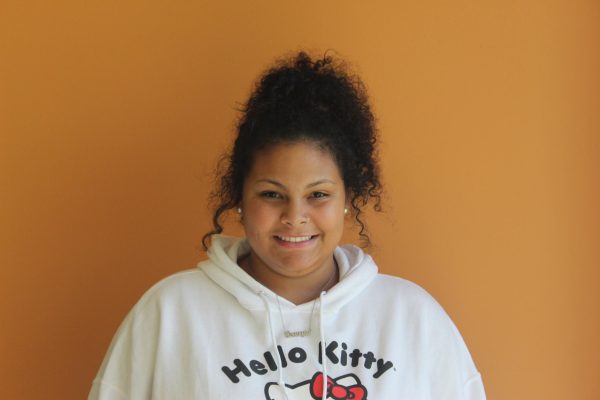 Jayla Adams, Assistant Editor
Jayla is a third-year journalist on The Tiger staff

Favorite Quote: "Even if you are not ready for the day, it cannot always be night" - Donda, Kanye's mom

Favorite Food: Fries

Fun Fact: I actually like country music