A+ Scholarship Program
The A+ program provides scholarship funds to eligible graduates of an A+ designated high school. The scholarship covers the cost of tuition and general fees. Cape Central High School has several students and teachers involved in the A+ program.
Lauren Hamby, a junior in the A+ program at CHS, says early in her freshman year she was interested in the program, but fully decided to take up the scholarship offer at the end of her sophomore year. Hamby chose to tutor for Journalism 1 because of her love for the class, the opportunity to learn more about other students, and the ability to reflect on her years of taking the class previously. One of the benefits of joining the program according to Hamby is, "You get to meet so many different people in so many different grades, especially me with journalism. So many different grade groups take it, so I get to learn and help teach a lot of new people."
For a student to be eligible for the A+ scholarship program, they must be a U.S citizen, enter into a written agreement, attend a designated A+ high school for two years prior to graduation, graduate with an overall GPA of 2.5 or higher on a 4.0 scale, have at least 95% attendance across all four high school years, perform at least 50 hours of unpaid tutoring or mentoring, maintain a record of good citizenship, and have achieved a score of "proficient" or "advanced" on the Algebra I or higher-level math end of course exam.
Katy Andersson, the coordinator of the A+ program at Cape Central High School reports the general goal of the program, "The overall goal is to get students to participate and to help them with the scholarship program." The program tends to aim toward students with a good high school performance and allows them to get benefits based on their accomplishments. Mrs. Andersson, as a retired counselor, says she chose to work for the A+ program because she still gets to work with students. Some of the pros of the program according to Mrs. Andersson is, there is an opportunity to mentor, it offers a scholarship opportunity, and you get to be a leader on campus.
As students have struggled with fees, they look for several opportunities to help themselves out. With average college tuition of about $30,000, students find ways to relieve some of the heavy costs. The A+ scholarship program allows students to do minimal work and meet only a few requirements to be eligible for a scholarship. Students in Missouri can now help themselves from falling into debt that lasts years and provide themselves with learning experiences. Mrs. Andersson reports, "It's growing (the program) and college is so expensive and students want to find every opportunity to get help."
Leave a Comment
About the Writer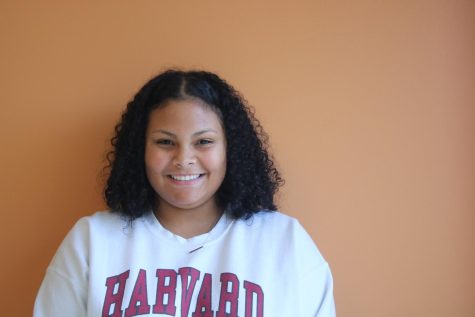 Jayla Adams, Journalist
Jayla is a first-year journalist on The Tiger staff

Favorite Quote: "The books that the world calls immoral are the books that show the world its own shame" -Oscar Wilde

Favorite Food: Pasta

Fun Fact: I don't know my right from my left.