School Spirit
The end of covid restrictions has brought a renewed sense of school spirit. After nearly two years of lockdowns and activity limitations, things are finally returning to normal. And, the appreciation for athletic and music clubs is no exception. School spirit is still alive and well! 
Cape Central High School's ELA teacher, Ms. Hutchcraft, had the following to say about the definition of school spirit, "Showing pride in your school and all activities by wearing school colors, showing up to events, getting excited and having fun with it!" 
There are many indicators of a healthy academic environment. Some of these gauge educational performance, caliber of teachers, variety of programs offered, and overall attendance rates. School spirit is also an indicator of the health of the learning environment. According to the National Federation of State High School Associations "In addition to showing support for their school, high school students with "school spirit" perform better academically, are more engaged in social and civic matters, and are happier in general than their less-spirited peers."
Ms. Stausing says, "I try to instill pride in students too because they are Tigers."
In addition to a healthy environment, there is also the team building aspect. The Jungle is the Cape Central High Schools student section, and a colorful representative group of loud and proud tigers. Some of The Jungle's themes this year were Pink Out, White Lies, Black Out, and Alex's Army. 
Addison Lincoln, a freshman, says, "My favorite memories are of basketball games, especially when we did the army theme. It was the first game I sat in the jungle." 
For many students, like Addison, school spirit gatherings like The Jungle don't just represent school spirit, but they add to the overall sense of belonging. In a poll 93.3% of CHS students responded that school spirit added to the overall high school experience. 
Ms. Stausing says, "I tell my students every chance I get that I teach at the greatest school with the greatest kids." 
Leave a Comment
About the Writer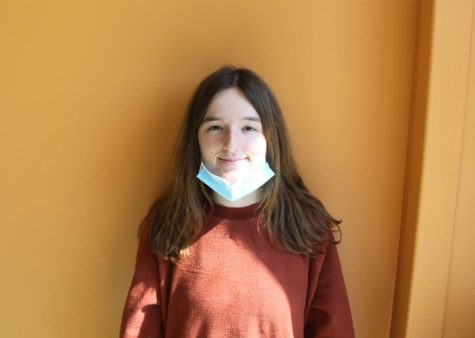 Abby Proctor, Journalist
Abby is first-year member of The Tiger staff.

Favorite Quote: "Always be humble and kind"

Favorite Food: Pasta

Fun Fact: I have traveled to Bulgaria.