New Voices of Jounalism
Some new journalists began writing for The Tiger second semester. Some of these new journalists are Brigid Burke, Abby Proctor, Colvin Koeing, and Conner Brazel. These new faces show a lot of representation from grade levels and walks of life.
You might wonder why you should care about these people; just another name attached to an article you see in the school newspaper. These individuals might have more to say and more in common than you first think.
Burke plays five instruments and similarly, Koeing plays guitar and drums. Both of these writers offer unique perspectives on musical topics. Another topic looping in many teenagers is social media, Brazel spends a lot of his time on Youtube which gives him a good base to write related stories.
These students use their skills to put together wonderful articles, take interesting pictures, and overall get information to the public. Many of these students have different reasons to join Journalism. Telling stories, teacher appreciation, the love of the class, and a passion for writing are all reasons these Journalism students dedicate their time to spreading information. Burke says, "I love editing and brainstorming what I want to write about."
Every voice in the Journalism class is unique and has something new to bring to the table. Both Proctor and Burke have traveled and moved around which gives them a different perspectives on places and issues. Others like Brazel and Koeing say, "I usually speak my mind, but I also like to see things from others' point of view." Brazel is more confident with his perspective saying, "I'm a narcissist which means it's the most optimal voice to have."
Every student has something to say and the Journalism students work to get their message out; showcasing the people of CHS. We are happy to welcome these new voices into the team.
Leave a Comment
About the Writer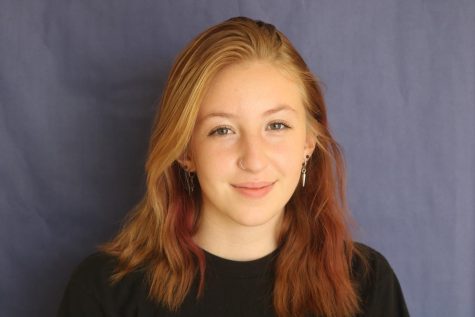 Kalee Armstrong, Journalist
Kalee is a second-year member of The Tiger staff.

Favorite Quote: "I've got a jar of dirt." -Captain Jack Sparrow

Favorite Food: Cereal

Fun Fact: I like cool socks.