Women Who Inspire
Throughout history, many wonderful women, who are each inspiring in their own very different ways, have continued to inspire people every day, everywhere. Whether that woman is the Vice-president, a politician, a doctor, an activist, a teacher, or your mom, we have all been impacted by a woman at many times in our life.
When asking an anonymous CHS student why they find so many women inspirational, they stated, "There are stereotypes that women can't do this or that, and when a woman tries to push those stereotypes it is harder on her to get through to that goal than it would ever be for a male."
With hopes to find out more about who the specific women that inspire students and faculty at Cape Central High school, a survey that was filled about by 31 people revealing 100% had at least heard of Michelle Obama, 74.2% know Susan B. Anthony, 48.4% know Sojourner Truth, 35.5% know Malala Yousafazai, 29% know Ruth Bader Ginsburg, and 19.4% know who Dorothy Day is.
While those six women are the typical list of "inspiring women" that pop up on Google, this survey also gave a much longer list of inspiring women. This list included Marsai Martin, Alexandra Ocasio-Cortez, Mila Kunis, Kamala Harris, Candice Parker, Amelia Earhart, Jasmine Becket-Griffith, Kate Siegel, P!NK, Emmy Rossum, Dolly Parton, Princess Diana, and many more.
One anonymous student explained their feelings about Marilyn Monroe by saying, "She was known as a party girl, but she was a huge help with civil rights. She went through many scandals, and she was able to get through all of it and still remain who she was."
However, freshman Emily Marriott had a much more personal answer. stating that her mom, Brooke Marriott is the woman who inspires her most. Marriot explained, "She has always taught me to do everything with a loving heart, she doesn't just tell me to do it tho. Her actions display it, and I now want to do my best to do it as well"
With a similar response junior Aiden Winkler explained, "My grandma inspires me because she has been so strong throughout her entire life. She has recently been diagnosed with ALS and she has still been the light to our family. No matter what hardships she faces, she's always there to help us and love us. She's always taught us to be kind to others and love others no matter what."
Leave a Comment
About the Writer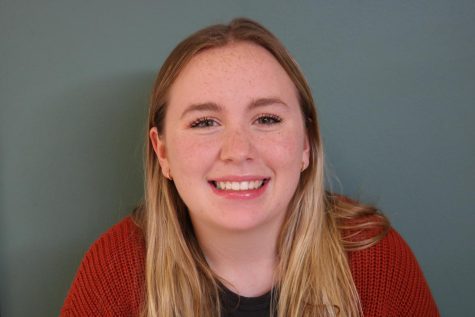 Ella Rose Ferguson, Editor
Ella Rose is a second-year journalist on The Tiger Staff, along with being a first-year editor.

Favorite Quote: "If they don't like cookies, then you've found a communist" -Profe

Favorite Food: Fried pickles

Fun Fact: Ella Rose thinks everyone should try apples with ketchup at least once in their life.