The Kardashian Katchup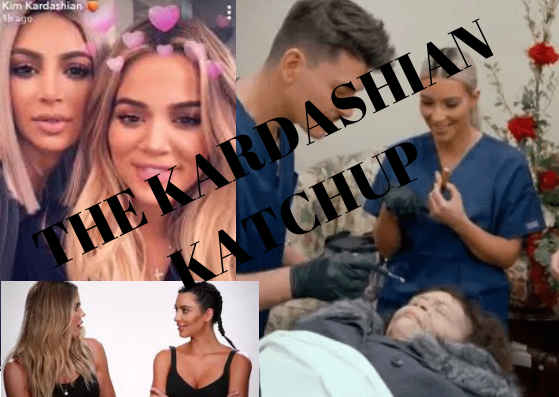 Hang on for a minute...we're trying to find some more stories you might like.
Season 15, Episode 3:
Kim Kardashian, the queen of contouring, decides to take her makeup skills to the next level.  Kimmy begins to read books on morticians and becomes fascinated with them. She calls her makeup artist, Mario Dedivanovic, and they go visit a mortuary school.  At the school, they meet mortician, Amber Carvaly, who leads them to a room where a woman is laying down and breathing. Mario comfortably starts to apply a KKW (Kim Kardashian West) Highlighter. Hesitantly, Kim beings to contour the woman's face. Meanwhile, Kris is starting to worry about Khloe's diet and over-exercising while she's pregnant. Khloe explains to her mom that she might need a c-section if she does not keep her weight under control.  Kris goes on to tell her how she looked amazing after her six kids. "I gained and lost weight. I ate what I wanted to. It was amazing." Kris also tells Khloe that she will go to her doctor appointment with her which was the next day. Early in the morning, Kris and Khloe arrive at the doctor's office for a checkup. Khloe steps on the scale for her 20-week weigh-in and is happy when she realizes she has only gained 13 pounds. Kris complains to the doctor that Khloe is not eating and tiring her body out.  The doctor tells Kris the same thing that Khloe did about keeping her weight down. The doctor also stated that gaining 20-25 pounds will help with a safe delivery.