More Than Just A Hot Dog Stand
According to Pew Research Center, approximately 30% of high school students have jobs along with their school responsibilities. Some students find that a less traditional fast food or retail job fits better with their schedules and interests; they find that creating their own business works better for them. One junior at Cape Central, Jeffrey Turk, has helped in creating a business that the Turk family can call their own. 
Turk Dawgs is a hot-dog stand that the Turk family worked to establish. Turk says, "I really enjoy being able to help, as it's pretty literally a family business. I get to actually do stuff with the rest of my family that normally we don't do. It's made me a little more mature. I believe it's an added responsibility to myself and the rest of my family but it's very enjoyable." He helps out with the stand by doing jobs such as preparing food, chopping up ingredients, and cleaning. He will soon also work as a server for the stand. 
Turk feels that he has benefited from being a part of the business. He said "I think it helps me understand the real world more, and it's really cool that I'm able to be a part of it and not just an employee at some fast food place." Not only can he connect with his family, he also feels like he gains life experience and knowledge to better himself. 
On the surface Turk Dawgs seems like an ordinary hot-dog stand but, after taking a closer look, its meaning is much more. Jeffrey Turk said, "The business is a family run hot-dog cart, the idea was from my dad who wanted to open a restaurant but chose to save up and start with a cart. He came up with the name 'Turk Dawgs' just before he passed, and in his honor we carried out his idea and got it all set up, selling beef hot-dogs and less traditional sides like beans, rotel, and other stuff you'd see at a barbecue, soul food almost." Turk Dawgs doesn't just serve mouth-watering food, it also serves a heart-touching story. What started out as an idea turned into a hot-dog stand that reaches out to the hearts of our community. 
"Being able to be a part of a family business is a really cool and special opportunity, and I think that other people should do it if they can as it builds relationships and you learn lessons. Also, it's just really fun," Turk says. 
Leave a Comment
About the Writer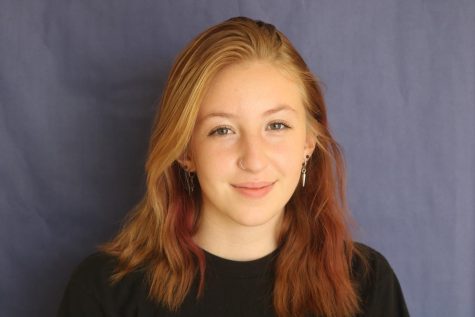 Kalee Armstrong, Journalist
Kalee is a second-year member of The Tiger staff.

Favorite Quote: "I've got a jar of dirt." -Captain Jack Sparrow

Favorite Food: Cereal

Fun Fact: I like cool socks.