A Heartbreaking End to the Volleyball Season
This year, Cape Central High School's Girls volleyball team made history, not having been to the district championship since 2010. The Tigers' season was successful, with a record of 13 wins, 12 losses, and 2 ties. The girls worked hard and their efforts showed through their play and results.
Their first district match was played on October 22nd, against Fredericktown, a team they squeaked out a five-set win against  at Cape Central on October 4. Fredericktown looked to be a very strong team coming into the match having 27 wins and only 7 losses. Despite that, the Tigers swept the Blackcats 3-0, with the set scores ending with 25-20, 25-22, and 25-21, respectively. 
Malayna McAllister,senior setter, described the win as, "kind of like a runner's high. Obviously I was happy about the win, but I was also proud that we beat such a great team, and I knew we had gone farther than any other Cape team in a long time." 
Ella Haggerty, a junior on the team, agreed with McAllister, saying, "I honestly wasn't sure if we were going to be able to pull it off, but it was amazing to be a part of the first team that had gone this far in such a long time. I was especially glad that the seniors were able to win before they graduated."
The district championship was played on October 26th against Farmington. The Knights also had a strong team, coming in as the first seed, having a record of 22 wins and 5 losses entering the tournament. The Knights fended off the Tigers, winning in three straight sets. The scores were 16-25, 22-25, and 18-25. The Knights followed up this game with their quarterfinal game against St. Pius X (Festus) on October 28th, beating the Lancers in four sets.
McAllister reflected on the loss afterward, saying, "It put my high school experience into perspective, and how after that game volleyball is really over for me. Everyone was extremely upset over the loss, but we were proud of ourselves too."
Haggerty's emotions were similar, saying, "I don't think I was as upset as our seniors, but seeing them made me more upset, and I really felt bad for them, but I know they were happy with how far they got." 
Even though the season didn't end the way it was hoped to, the players and coaches were gracious to their opponents and grateful for the home fans, running over to thank them after the game. 
Leave a Comment
About the Writer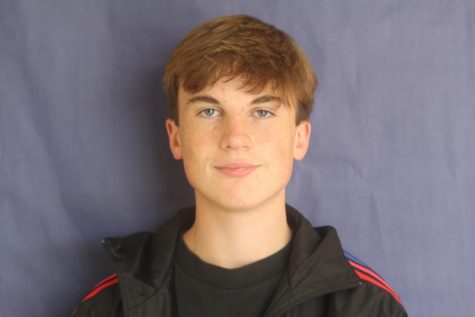 Ben Sanders, Journalist
Ben Sanders is a second-year journalist on The Tiger staff.

Favorite Quote:  MY MOM!!!

Favorite Food: Sushi/Yakisoba noodles

Fun Fact: Ben is legally not allowed to work at his job.

Ben wants to be a sports journalist and hopes to become successful in his field.