Girls Basketball Pre-Season Analysis
Cape Central High School's girls basketball team is preparing for another successful season. The 2020-21 season which resulted in a 13-9 record, will be looked at as a building block for the upcoming season. The Tigers will look upon returning players: Martasia Carter, Kendall Holloway, Rakiara Bogan, Keri Williams, and many others to lead them into their 2021-22 campaign. 
Sophomore Tristen Stovall states, "This season I'm excited about practices, games, tournaments, and just overall being able to have a season. I have played basketball in the past, but I haven't played for the high school team. I'm hopeful and excited for this season."
The Tigers season began with tryouts on November 1st-3rd and the team is starting to prepare for their SEMO Conference tournament taking place November 29th through December 2nd, following with the first home game being against Soldan International Studies. The team is also looking forward to the Rockwood Summit Holiday Hoops Tournament, along with the Jackson Shootout.
This season's girls basketball team will have 16 regular season games, including the Varsity and JV teams both having 8 home games along with 8 away games. The freshman team will take on their single game at Jackson on January 26th.
Junior Kendall Holloway has played basketball since she was in third grade, and has been a part of the Central team since she was a freshman. Holloway stated, "I'm very confident coming into this year's season, we have a great team and coaching staff. I'm looking forward to the SEMO Conference tournament the most this year mostly because I think we will go pretty far with our team. I am also pretty determined for our game against Notre Dame."
Leave a Comment
About the Writer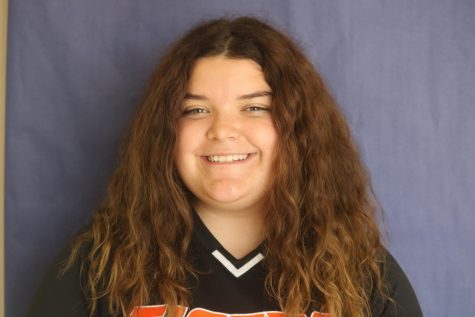 Lauren Hamby, Assistant Editor
Lauren is a third-year journalist for The Tiger.

Favorite quote: "What are those"

Favorite Food: Taco Bell

Fun Fact: I like Chick Fil A