Cape Central Blood Drive
Cape Central High School's FBLA worked with the Red Cross on November 2, 2021 to encourage students, teachers, and the community to donate blood during a severe blood shortage.  Cape Central received 60 donations, with 52 of those donations coming from students.
Cape Central junior Abigail Ford states, "I am a second time donor, the first time I donated blood I passed out twice, but when I decided to donate again I actually didn't pass out, but I did end up bleeding a lot afterwards. I donate blood mostly because I have sympathy for babies in trouble. The Red Cross worker told me that I could have just saved three babies, and that just makes me happy." 
The Red Cross team, along with others, have struggled finding donors during the COVID-19 pandemic. There's been almost a 10% decrease in donors within the past few years, and Cape Central is trying to the cause by continuing to hold blood drives at least 2-3 times during the school year to encourage students to help with the severe shortage. 
Cape Central junior Chloe Merkley states, "I'm a first time donor. I chose to donate just because it is a really good cause and I'm helping others."
Due to blood shortages, we can only hope that with each blood drive we hold, we get more and more students and staff to join in and help save lives.
Theresa Taylor, business teacher for Cape Central, has been working with the school and the Red Cross team for many years and, typically leads at least one blood drive a year. Taylor states, "I have given 75 units of blood all through the Red Cross. I donate because my dad donated blood all the time when I was a kid, in fact he had the blood type that was a universal donor and even had the hospital call him on several occasions needing him to donate to a patient. When my daughter in law gave birth to twins, two units of blood saved her life. My husband was in the hospital a year and a half ago and he had to have three units given to him. My mother fell and broke her hip, and she had to have two units and that was this summer."
Leave a Comment
About the Writer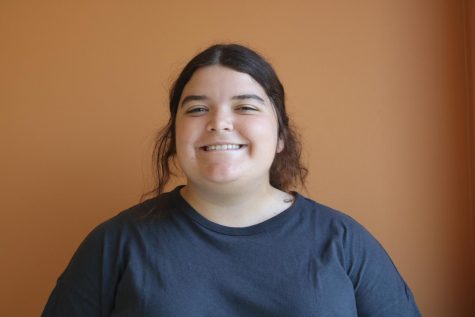 Lauren Hamby, Assistant Editor
Lauren is a 4th-year journalist on The Tiger staff

Favorite Quote: "Don't put me on the spot like that" -Cade

Favorite Food: Chips and salsa

Fun Fact: I've went through 3 different debit cards in the last 6 months