Pineapple: Are We Eating It Wrong?
Hang on for a minute...we're trying to find some more stories you might like.
For years we have been eating the delicious sticky fruit the same way. We cut off the top, then slice off the exterior, and chop out the core to eat the yellow food. However, recently, there have been whispers around the Web that we have been eating a pineapple wrong all along.
Recently, it has been emphasized that you can pull apart a pineapple. The fruit is made up of individual berries that grow and stick together. After cutting off the crown of the pineapple, it is possible to pull off the pineapple by each of the berries from top to bottom. This way cuts down labor to get the sweet treat and can be very fun but, it can be a bit of a sticky mess.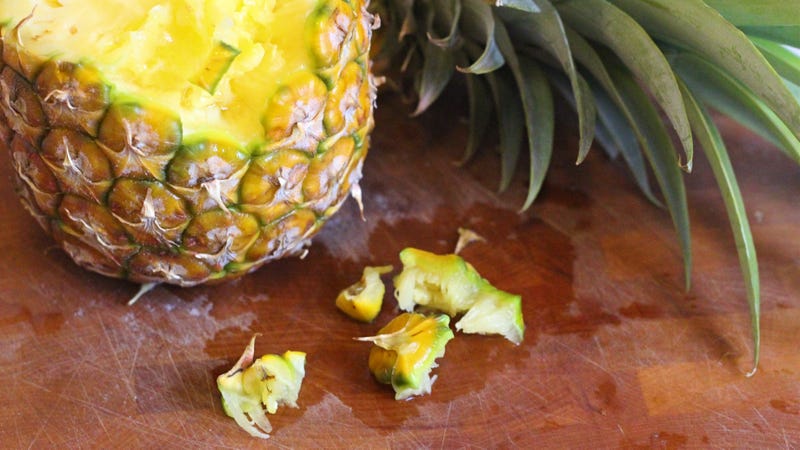 The risks of this method can be that you get a bunch of core. Pulling it apart can make it a little stringy and can make an unusual texture in your mouth.
Whether you cut it up or pull it apart it'll be a bit of work to be able to eat your pineapple. However, it's still that sweet snack we all love. 🙂